** This tour was postponed as a result of COVID-19, however we are in the process of planning an updated tour for 2022, details of which will be posted here when available. **
A fantastic 13 day (14 night) tour of Sri Lanka with historic sites, amazing places to stay, hikes, wild life safaris, whale watching and amazing food from different regions.
This tour is designed to give you the maximum enjoyment of the variety of experiences that Sri Lanka can offer you with a maximum comfort and enjoyment.
Costs are usually including accommodation and all stated meals inc drinks (except alcohol), all transport with a driver & guides, entrance to all attractions and flight, if you are flying with us from London.
Group sizes:
Maximum 6 + Ken (minimum 4 + Ken)
Flights:
We won't be flying direct as it will be much more costly at this time of year.
Sri Lanka tour flights airfares:
Departure:
Flight EK008 Departs LHR 9:10 on 19/02/20 – arrives in DXB (Dubai) 20:00 19/02/20
Flight EK650 to CMB (Colombo) departs 02:35 20/02/20 arrives in CMB 8:25 20/02/20
Return:
Flight EK655 Departs CMB 03/03/20 at 20:05 – arrive DXB 01:05 04/03/20
Flight EK007 departs DXB on 04/03/20 at 03:10 arrives in LHR 07:10 04/03/20
Flight cost £556.72pp at the moment
Key Tour Facts
13 day (14 night) tour of Sri Lanka;
19th February to 3rd March 2020 (landing in UK 4th March)
National Parks, UNESCO World Heritage sites, whale watching and more!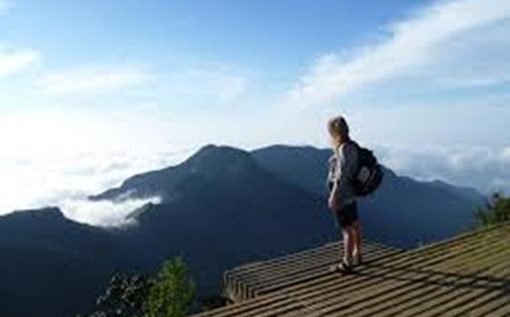 19/02/20 Emirates flight EK008 09:10 Departure from Heathrow via Dubai and arrive in Sri Lanka early morning 8:25 (between 8am-10am) 20/02/20
---
20/02/20 Get picked up and driven to Galkadawela Eco Lodge in time for a late lunch at the lodge.
Galkadawela Eco Lodge is a fantastic ecologically run lodge in the middle of the jungle about 4 hours from the airport. Lodge is made of reclaimed wood and is built right in the middle of the jungle. All food is vegetarian/vegan and there is a big lake right next to it. Very often at night we will be able to hear elephants at the lake. The buildings of the Eco Lodge itself is in the middle of the forest and abundant with all kinds of exotic birds and mammals such as giant squirrels, macaques, chipmunks and other small mammals while the stream and pond under one of the lodges attracts water insects, butterflies and developing fish.
Early afternoon visit the local lake and the nearby Buddhist temple. Overnight at the Eco Lodge
---
21/02/20 Early morning, after breakfast visit to Polonnaruwa archeological site, Polonnaruwa is a remarkably preserved complex of archeological sights comprising of royal gardens, palace and inhabitant complexes, Buddhist statues and large Buddhist stupas.
We will have a picnic lunch at Polonnaruwa near the Parakrama Samudra (the sea of Parakrama) which is a massive man made lake near the historic site.
After lunch drive to Sigiriya and climb the Rock in early evening. Sigiriya is Sri Lanka's most visited historic attraction, built by King Kasyapa 477-495 CE, its called 8th wonder of the world. It is a Fortress built at the top of a rock. Return to eco lodge for supper and overnight stay.
---
22/02/20 Early morning, after breakfast drive to Dambulla Cave Temples, explore a fantastic cave complex build inside an ancient cave. Inside the cave is decorated with paintings from Buddhas life, it is like the Sri Lanka's version of the Sistine Chapel in Rome. It also have fully carved granite Buddhist statues and a never ending leak in the sealing with drops of water falling constantly even in the middle of droughts.
We will drive back to Ecolodge to have lunch.
Early evening Visit Minneriya Lake to watch Elephants gathering.
Overnight at Eco Lodge.
---
23/02/20 After breakfast, mid-morning drive to Kandy, have lunch at hotel, early evening visit the temple of the tooth in time for the ceremony. Evening eat hoppers and kottu roti at a local street food place. Overnight Kandy
---
24/02/20 After a leisurely breakfast visit culturally important sights in Kandy and in the evening visit the Kandyan dance theatre to see a Kandyan dance. Go back to our hotel for supper and overnight
---
25/02/20 Early morning drive to Peradeniya Botanical Gardens explore till lunch. Have lunch at the park restaurant.
After lunch drive to Nuwara Eliya. We will visit a tea factory on the way to see how your favourite cup of tea is made.
Over night at Nuwara Eliya.
---
26/02/20 Early morning after breakfast drive to Horton plains and hike to the picturesque "Worlds End". Over night Nuwara Eliya.
Horton planes national park is Sri Lanka's highest plateau, with its own micro-climate nestling among high hills and waterfalls ending in a clear vantage point called "World's End" with sheer drop of 880 meters below and a breathtaking view of the country side below. The hike is an amazing experience.
---
27/02/20 Early morning after breakfast a long drive to Tissamaharama. Arrive in time for lunch. Overnight at Tissamaharama.
---
28/02/20 Early morning after breakfast a 6am game drive to Yala National Park.
Yala is one of the most popular national parks in Sri Lanka with a high density of leopards and many elephants.
We will spend all day in Yala starting with the morning game drive having our lunch at the sea front and then going onto a second early evening game drive
Overnight at Tissamaharama.
---
29/02/20 Early morning after breakfast drive to Bundala to visit the salt flats and the forest which is full of elephants even during the day, then drive to the fantastic seaside town of Mirissa. Relax and have lunch and visit a beach restaurant for supper. Overnight Mirissa.
---
01/03/20 A very early start to go whale watching. Mirissa is a harbour town and the sea outside is very deep and has its own indigenous population of magnificent Blue Whales, in addition on previous tours, we have seen pilot whales (100's of them in a single pod), many schools of spinner dolphins and spotted dolphins and also a few bottle nosed dolphins. Also flying fish and an occasional turtle might also be on show.
After whale watching, arrive to Galle to the Sri Lankan cookery school in Galle Fort to learn to cook our lunch.
After lunch walk and explore Gall fort which is a amazing fort built by Portuguese in 1588 but then extended and fortified by the Dutch. It is full of buildings from the Dutch colonial era and also there is a museum if you want to go in. Overnight at Mirissa
---
02/03/2029 Have a 2nd day in Mirissa swimming and having a day off from touring.
---
03/03/20 after lunch depart to the airport to be dropped off to catch return flight to London via Dubai
EK655 22:05 departure from CMB via Dubai arrives in London on Wednesday 04/03/20 at 7:10
Tour costs excluding airfares:
£1868.25 based on 2 sharing accommodation (3 sharing please add £236 to the price e.g. £1868 x 3 + £236)
£2302.36 Based on single accommodation excluding airfares
Airfare costs
Flight cost £556.72pp at the moment (subject to change), based on flights below
Departure:
Flight EK008 Departs LHR 9:10 on 19/02/20 – arrives in DXB (Dubai) 20:00 19/02/20
Flight EK650 to CMB (Colombo) departs 02:35 20/02/20 arrives in CMB 8:25 20/02/20
Return:
Flight EK655 Departs CMB 03/03/20 at 20:05 – arrive DXB 01:05 04/03/20
Flight EK007 departs DXB on 04/03/20 at 03:10 arrives in LHR 07:10 04/03/20
Please note:
If you are a family of 3-4 or a group of friends and want to share a large room, we can get you a specific price to suit you.
Children over 12 will be charged adult rates and children under 12 will get a 50% discount off the tour prices and 30% discount off airfares, please ask.
We do not advise children under 10 to go on a group tour like this. But if you are a family of 4-5 and you would like to do this tour as a family (exclusively), we can arrange that for you. Please let us know.
Every member of this tour party (including any children) must have personal travel and medical insurance before travelling with us.
British or EU passengers can get an Electronic visa from the Sri Lankan Embassy within 48 hours of an online application (we will provide full details for interested people.)
Sri Lanka does not have malaria but it has mosquitoes, they can give you Dengue Fever which is very nasty, so bring with you mosquito repellent sprays and bangles (we can advise you on this later). All our accommodation is air conditioned so once you switch AC on and make sure all windows are closed you won't be bitten but you will need to watch out when we are out and about in the evenings.
What the Tour Cost covers:
● A comfortable air-conditioned tour minibus ● A knowledgeable reliable driver ● All scheduled transport costs including airport pickup and drop off ● Accommodation AC single or double room with full board (except Galkadawala Eco lodge, but they have fans and good mosquito nets) ● All stated meals including soft drinks and tea/coffee (some of these meals will be buffet meals and others from set menus) ● Entrances to all attractions and activities stated in the itinerary, unless otherwise stated ● 4 by 4's on safari with drivers and costs of park guides ● Whale watching tour including breakfast ● Sri Lankan Cooking lesson in Galle ● Free water (please bring a water bottle/flask with you as we intend to minimise/avoide use of plastics on this tour)
What the Tour Cost does NOT cover:
● Visa and Insurance costs ● alcoholic beverages with meals and any meals/drinks outside set menus when in hotels or outside ● Any personal local transport costs ● Personal shopping ● Tips to drivers, waiters and hotel and other staff/helpers ● Hotel Laundry Services ● Optional extra activities in addition to the itinerary that the group might agree to ● Polonnaruwa Museum (on 20/02) will charge extra for allowing to take photos on the premises ● In Tissamaharama on 27/02, we might hire an entire bungalow with a cook, if this happens we'll need to purchase ingredients from the market and drinks on the way for which we can share the costs (max $5-$10 per person) ● Gall Fort Museum tour (if decided to visit by the group)