Taj Mahal
Bandhavgarh National Park
Pench National Park
The Exotic Travels and Adventure Tour for 2015 will be to the magical destination of India!
We will be travelling in March 2015 in the magical land of India.  A major part of this tour will be tiger tracking, so you will have the chance to see tigers in the wild (alongside all the other animals and their friends).
We will be visiting Pench, Bandhavgarh and Kanha national parks and staying at least 2 days in each and as many safari trips on 4by4's.
Then to visit a few unexplored bits of India like Bandhavgarh and Khajurao and of course the popular bits like Taj Mahal and Agra fort.
We will also be visiting the holy places like Varanasi. We will be eating in the towns and cities meeting people and getting to know the culture.
It is an amazing opportunity to get close to the culture and explore India with a small friendly group. We'll have security in numbers and also shared memories and experiences will be amazing.
Key Tour Facts
14 day tour of India
16 days in total (including departure and arrival)
Departing 6th March 2015
Returning 21st March 2015
Cost: £1670 (see breakdown below)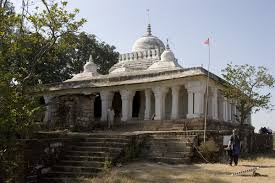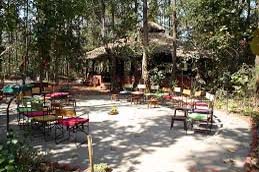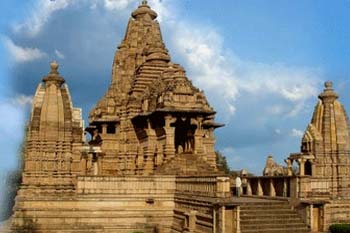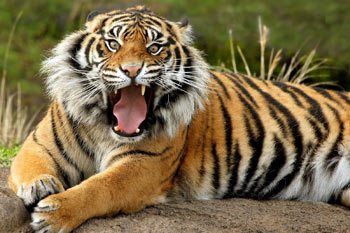 6th March: Depart London Heathrow 1pm UK time (Air India), Arrive in Delhi 2.50AM Indian time.
7th March: Arrive in Delhi airport early morning of 7th March at 02.50 hrs.
Book into a hotel/guest house to sleep till morning
10.oo hrs check out, Have breakfast and take a tour of Delhi, have lunch. Also get sim cards for our smart phones so we can use them in India.
Afternoon transfer to Delhi train station to connect with overnight train to Nagpur departing at 15.35 hrs on overnight in air-conditioned sleeper train.
8th March: Nagpur – Pench
Arrive Nagpur at 0525 hrs, hire a car/small van to Pench National Park. Check in to our accommodation, eat and rest. Afternoon jeep safari to the national park for tiger tracking and wildlife viewing. Overnight stay.
9th March: Pench National Park
Morning and afternoon jeep safaris to the national park for tiger tracking and wildlife viewing. Overnight stay.
10th March: Pench – Bandhavgarh National Park
Check out and hire a car/small van Jabalpur & train to Bandhavgarh National Park National Park. Arrive and check in to accommodation. Overnight stay.
PS: 11th March 2015 is Wednesday so the National Park is closed for safaris on every Wednesday, so we'll take a look at Badhavgarh during the day and spend the night there.
12th March: Bandhavgarh National Park
Morning and afternoon 2 x jeep safaris to Bandhavgarh National Park for Tiger tracking and wildlife viewing. Overnight stay.
13 March: Bandhavgarh National Park – Kanha National Park
After breakfast, hire a car to Jabalpur and get a train from Jabalpur to Umaria for Kanha National Park check into new accommodation. After lunch go for an afternoon safari in the national park for tiger racking and wildlife viewing. Overnight stay.
14th & 15th March: Kanha National Park
Morning and afternoon jeep safaris to Kanha National Park for Tiger tracking and wildlife viewing. Overnight stay.
16th March: Kanha – Khajuraho
After early breakfast, get train from there Kanha to Jabalpur and get a car from Jabalpur to Khajurao. Arrive in Khajuraho at noon have lunch and check into accommodation. Afternoon tour of Khajuraho Temples. Overnight stay in Khajurao
17th March: Khajuraho to Varanasi
Morning sightseeing in Khajuraho for the rest of the temples. Have lunch and hire a car to Varanasi (it's a very long drive 8/9 hours (with a couple of stops along the way). Arrive in Varanasi in the late evening. Book into our accommodation.
18th March: Varanasi – Overnight train to Agra
Full morning sightseeing in Varanasi. Afternoon after lunch transfer to train station to connect overnight train back to Agra at 16.40 hrs. Overnight in air-conditioned sleeper train to Agra.
19th March: Arrive in Agra
Arrive Agra at 06.45 hrs. Check into accommodation. Take tours to Taj Mahal and Red Fort. Overnight stay.
20th March: Agra – Delhi
Early morning hire a car/small van from Agra to Delhi (5 hours drive apparently) then book into the same place we booked into at the beginning of the tour. We will enjoy Delhi's social life in the evening. Overnight stay.
21st March: – Departure from Delhi-London – Get to the airport in time for our 14.35hrs departure to London – arrive in London 18.55hr (same day).
Costs
Air fares:  £535 (Air India). Needs £185 deposit to set the price, balance due 14 days prior to departure
Itinerary costs: £1135 per person. All transport, trains, accommodation (some with breakfast some not), costs of safaris, tour guides as mentioned in the itinerary.
Total: £1670
Meals/drinks and other personal expenses: Budget for £300-£400 (you will need to bring this with you in cash, but when in India, we can get a charge card and have them separately).
Please Note:
You must get both travel and health insurance and it's advisable to get health insurance which is excess free. This  may cost more, but you may otherwise need to pay the excess, for which you would need to bring spare cash (usually £100-£150 excess depending on the problem). We've found that Avanti travel insurance does a very good package.
Please make sure to check with your GP regarding any vaccinations that you may need.
Everyone travelling in our group has to complete an H1N1 health screening card and take it with us to present at the airport, please download one here for your information
What to do now
We have broken down the process into small steps so it is both easier and affordable to book without you having to fork out the entire cost upfront. As soon as possible:
We will need to book flights, and we need £185 per person to put down as deposits for our air fares. We will be booking our tickets via Southall Travel as they are very generous with balance payments (only need to pay the balance 2 weeks before departure which will help you with budgeting).
Please note the deposit for your seat is non-refundable, if you cancel the tour after this you won't get your deposit back from the travel agency. (But a percentage of the rest of the airfare is refundable if cancelled.)
Please note you must have at least 180 days left in your passport before the 21st March 2015, if not your visa will be refused.
November – December:
Pay the deposit and book the plane tickets (£185)
Book the safari, all pre-bookable accommodation (tbc – we will confirm with safari parks and let you know, from initial quotes this was about £400-£500 including actual safari trips and accommodation, depending on what they quote me I will either book both accommodation and safari together for all 3 parks or do it separately which ever give you the lowest cost without compromising on the quality of the tour) We will do this as soon as we book the plane tickets
Late December:
Book all our train tickets and all pre bookable transport (other than safari)
PS train tickets are only bookable 3 months in advance, but face intense competition as seats are limited, so I need to be ready as soon as they come up for sale so I will asks for this towards mid December. (£150 approx) Early January:
      Submit online application for visa and set up an appointment date in mid February 2015 (you need to pay this yourself as you complete the online application – £33.80 for 3 months tourist visa). All the information/website details regarding obtaining the India visa will be given to you once you join the group and pay your deposit for the tickets.
(Please note the application has to be submitted online it cannot be completed by hand, and then you will get an opportunity to book an appointment to attend the visa centre, it is advisable to set an appointment although you will have to wait a few weeks as if you went to the centre without an appointment it can take up to 3hours waiting time till you get to submit your application.) February:
Balances due for your air fares (£350 airfares) and the rest of the itinerary if anything else is remaining (TBC)
Please submit your visa application in person at the appointment time and date either at Hounslow Visa office of Goswell Road Visa (Please note Indian visa processing is handled by a subcontractor and not the India High commission)
Get your vaccinations & health and travel insurance
Every one travelling in our group has to complete an H1N1 health screening card and take it with us to present at the airport, please down load the attached for your information March:
We will meet for dinner as a group before departure
24hrs before departure:
Ken will need your passport details to do an online check-in for all of us
24 hours before we go we will do a web check-in for all of us (Ken will do this for everyone)
Please don't bring a lot of luggage, may be a rucksack and a medium sized case on wheels or two rucksacks maximum (make sure you have padlocks for zippers with keys and also your cases are key lockable in addition to combinations locks)
India is a very conservative country for women, so please bring a long cloth, sarong/wrap-around or shawl type of dress to cover your legs if you are wearing shorts, also a scarf or two to cover your head and shoulders especially in temples and religious places. It is the same for men at religious sites so bring long trousers or sarongs/wraparounds
A sun hat, factor 25 or more sun tan lotion, shades (sun glasses), mosquito repellent spray/citronella essential oil
You can sweat a lot because of the humidity, although March is still quite cool compared to the heat from April onwards, so bring loose fitting cotton clothes for example t-shirts or shawls etc, short trousers instead of long ones (pockets with buttons/zips on) or sarongs/wraparounds if you are not comfortable with short trousers are also great for comfort. Flip flops for normal travel and a good pair of sturdy shoes
You will probably need about 2 showers a day for your comfort, 1 when you get up in the morning, another when we get back after an excursion or before you go to bed.
Please bring closed, small sized wallets that can fit in your pockets and would not fall out also make sure your pockets have buttons or zips or secure waist belts where you can put your belongings for safety
Please bring several copies (10) of your passport and visa pages as many places will ask for them and if we have them ready it will cause less chaos/delays for us.
Make sure your cameras, video cameras have protection covers and straps, and make sure you use the straps when they are out in use so they don't fall out.