Sri Lanka is a country of smiles, wonderful people, warm humid weather, great scenery, a great history with amazing monuments and ruins dating back to 2000+ years, varying climates, fantastic wild and sea life, amazing beaches, long winding roads and fantastic food.
This is a long, slow brewing but comprehensive tour of all the best Sri Lanka can offer you without hurrying or worrying too much.
We will be doing amazing things; visiting historic locations and seeing amazing sites (6 UNESCO world heritage sites), learning about the history and culture, eating some amazing food, wild life safari and bird watching, whale watching, going to the sea in a traditional "Oruwa" fishing boat, learning to cook Sri Lankan food, swimming in the sea and enjoying some amazing beaches. And also relaxing and chilling out away from your usual pressures of work etc.
Sri Lankan currency is Sri Lankan Rupees and currently conversion rate is – £1 = SLR214.31. Approximately £500 – £750 will easily cover all your personal expenses and you'll have plenty left over for shopping.
Key Tour Facts
21-day tour of Sri Lanka;
13th March to 2nd April 2019
National Parks, UNESCO World Heritage sites, whale watching and more!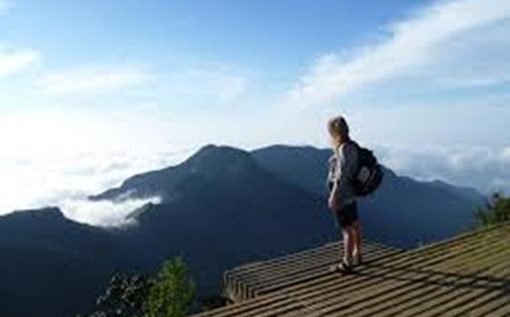 Day 1 – Wednesday 13 March2019
Emirates flight EK002 Depart LHR 13:40 via DXB to CMB Arriving at 8:25 next day.
---
Day 2 – Thursday 14 March 2019
Arrive in Sri Lanka early morning, picked up by our dedicated driver and driven to Galkadawala Eco Lodge or Sigiriya Village (depending on availability), Lunch on the way. Relax. Overnight Galkadawala Eco Lodge/Sigiriya Village.
---
Day 3 – Friday 15 March 2019
After early morning breakfast leave to Sigiriya – Climb Sigiriya
Sigiriya (Lion's Rock) is Sri Lanka's most visited attraction, a UNESCO World Heritage site, it is a fortress built on top of a rock by king Kasyapa (477-495), surrounded by magnificent gardens with fountains that still work. Half way up the rock there is a magnificent entrance to the upper part of the rock with steps in between a lion's paws, in the ancient times it is said to have a full head of a lion with its mouth open, which you walk through to get to the top. On the way to the top, there is a mirrored wall with graffiti written by many ancient visitors and on another walk way there are colourful frescoes of beautiful maidens in various poses.
Drive to the ancient city of Polonnaruwa – Have lunch and in the afternoon explore the ruins.
Polonnaruwa is the 2nd most ancient capital of Sri Lanka, king Vijayabahu 1 made it the centre of the country in 1070 after defeating Chola Invaders from South India. The area includes ruins of palaces, city hall, ponds, royal gardens, hospitals, various monuments, edict stones by various kings and Buddhist temples and monuments called Dagobas, massive circular tall pyramid like structures used as a focal point of a Buddhist monastery.
We will also visit the famous Gal Vihara, which is a Buddhist site with several magnificent statues of the Buddha perfectly carved and hewn out of the granite rock which is still standing behind the statues. Polonnaruwa is also a UNESCO World heritage site.
These are Buddhist sites so visitors are advised to wear sleeved shirts, for ladies sleeved blouses and long trousers (below knee level) for both ladies and gents. You will also be asked to leave your flip flops and hats in designated areas outside each site (its best to wear flip flops instead of shoes in most places we will go except when climbing Sigiriya you should wear shoes).
When taking photographs or shooting videos, make sure to not have your back to a Buddha statue, otherwise you may get told off by an official. Overnight Galkadawala Eco Lodge/Sigiriya Village.
---
Day 4 – Saturday 16 March 2019
After breakfast visit Anuradhapura. Explore the ruins and the bodhi tree and have lunch.
Anuradhapura is the first ancient capital of Sri Lanka from 4th Century to 11th Century. It was the seat of power of the king Pandukabhaya in the 4th Century, and is another UNESCO World Heritage site, especially for its town planning and it's been a long-standing Buddhist seat of learning.
Anuradhapura also is the place where Buddhism began in Sri Lanka and has a famous Bodhi tree which was taken from a branch from the Bodhi tree the Buddha said to have sat under, which was gifted to king Devanampiya Tissa by Sangamitra Teri and Mahinda Thero one of the daughters and sons of Emperor Ashoka in the 3rd Century BC. Overnight Galkadawala Eco Lodge/Sigiriya Village.
---
Day 5 – Sunday 17 March 2019
After early morning breakfast drive to Dambulla, Explore the cave temples of Dambulla
Dambulla is the largest and best-preserved cave temple complex in Sri Lanka. The rock towers 160 m (520 ft) over the surrounding plains. There are more than 80 documented caves in the surrounding. Major attractions are spread over 5 caves, which contain statues and paintings. These paintings and statues are related to Lord Buddha and his life. There is a total of 153 Buddha statues, statues of Sri Lankan kings and statues of Hindu gods and goddesses. The murals cover an area of 2,100 m². Depictions in the walls of the caves include Buddha's temptation by demon Mara and Buddha's first sermon. Dambulla Cave Temples is our 4th UNESCO World Heritage site in 4 days.
Leave to Kandy, lunch at the hotel or on the way depending on traffic etc. Early evening, visit the temple of the tooth to witness the ceremony.
Sri Dalada Maligawa or the Temple of the Sacred Tooth Relic is a Buddhist temple in the city of Kandy. It is located in the royal palace complex of the former Kingdom of Kandy, which houses the relic of a tooth of the Buddha. Since ancient times, the relic has played an important role in local politics because it is believed that whoever holds the relic holds the governance of the country. Kandy was the last free capital of the Sri Lankan kings before it fell into the British Empire and is a UNESCO World Heritage Site mainly due to the temple. Overnight at Suisse Hotel Kandy
---
Day 6 – Monday 18 March 2019
After early morning breakfast leave to Peradeniya botanical gardens.
These gardens are Sri Lanka's finest and largest, attracting over 2 million visitors a year. In days past, entrance to the grounds was exclusive to Kandy royalty, but today the gates are open for all. The gardens were originally formed in the 1820s by Alexander Moon who used the land to grow cinnamon and coffee plants. In 1843 however, the land was formally established as a botanical garden, gathering plant species from other gardens all over the world (including Kew Gardens).
Drive to Pinnawala, have lunch and see the elephants bathing in the river at 2pm visit the Elephant orphanage after that.
The Pinnawala Elephant Orphanage was founded to care and protect the many orphaned un-weaned wild elephants found wandering in and near the forests of Sri Lanka. It was established in 1975. It is now an orphanage, nursery and captive breeding ground for wild Asian elephants. Pinnawala has the largest herd of captive elephants in the world. In 2011, there were 10965 elephants, including 4643 males and 968 females from 3 generations. Overnight at Suisse Hotel Kandy
---
Day 7 – Tuesday 19 March 2019
After an early light breakfast leave to Nuwara Eliya (also known as Little England), this was the seat of leisure and pleasure of the British colonial rulers. Lunch on the way. In the evening explore Nuwara Eliya by walking. Overnight at Midky Hotel/The Rock Hotel.
---
Day 8 – Wednesday 20 March 2019
After a very early breakfast leave to Horton Plains to get there by 7.30am, Horton Plains National Park is a grassy plateau 6900 – 7500 feet high up in the mountains. It's a great vantage point for bird watching and being in the nature. We will also visit the precipitous World's End and picturesque Bakers Falls.
We will have a picnic lunch in Horton Plains. In the afternoon on our way back we will visit a tea factory to see how and where your perfect cuppa comes from. Overnight at Midky Hotel/The Rock Hotel
---
Day 9 – Thursday 21 March 2019
After early breakfast leave to Tissamaharama, lunch on the way. Overnight at Thaulla Resort/The Rain Tree Hotel
---
Day 10 – Friday 22 March 2019
After early morning breakfast drive to Sri Lanka's famous Yala National Park, which has leopards, elephants, sloth bears and a host of other animals and plenty of birds, on 4 by 4's for a game drive and spend the whole day in the park including lunch. Overnight at Thaulla Resort/The Rain Tree Hotel
---
Day 11 – Saturday 23 March 2019
After early morning breakfast leave to Mirissa via Bundala national park (pronounced Boondala). It is a fantastic watering point for migrating birds and has a picturesque vantage point to see every-thing. The park is also full of wild elephants so we might bump into them on the road. After this we will visit the salt pans.
Have lunch on the way to Mirissa. Enjoy a sea food dinner at a beach café/barbq along the beach (optional extra). Overnight at Palm Villa/Fisherman's Bay
---
Day 12 – Sunday 24 March 2019
Wake up early morning (5.30am) and leave for whale watching. Have breakfast on the boat.
Whale Watching in Mirissa The journey is approximately 4-5 hours, with boat leaving at 6.30am (we need to be boarding the boat by 6.15am) and we will be able to see many types of dolphins (most common are spotted dolphins and spinner dolphins), flying fish and many type of Whales, including the gigantic Blue Whale. We might also see pilot whales and orcas (killer whales) if we're lucky.
After whale watching drive to Galle and walk inside the fort. Have lunch at the Gall fort.
Galle Fort is an old Dutch fort surrounded by high thick rock walls and walkways. It is another UNESCO World Heritage site. Inside the fort there is a museum and old Dutch style houses and churches. It was first built in 1588 by the Portuguese and the Dutch took over in 1649.
If we have time and if you are inclined to, we can visit the museum after lunch as an optional extra. (Costs SRL500 for an adult which is approx. £2.50)
Evening options – have dinner at the hotel or again visit a beach barbq and have dinner there on the beach. Overnight at Palm Villa/Fisherman's Bay
---
Day 13 – Sunday 25 March 2019
After a leisurely breakfast we will go for a Sri Lankan cooking class at Lucky Fort Restaurant in Galle Fort. Return to base and relax. Overnight at Palm Villa/Fisherman's Bay
---
Day 14 – Monday 26 March 2019
Relaxing and rest in Mirissa. *Optional extras – Nature walk in Mirissa or * Mangrove safari by boat in the lagoons of Mirissa. Overnight at Palm Villa/Fisherman's Bay
---
Day 15 – Tuesday 27 March 2019
After breakfast leave to Colombo. Check into our Hotel and have lunch.
Evening walk on the Gall Face Green.
Gall Face Green is a tranquil green strip of land on the beach front in Colombo. Set up on a high promenade on boulders there are street food vendors along a long strip of tarmac path next to the green facing the sea and kite flyers on the green with a dazzling array of colourful kites flying high up in the air.
Overnight at Highbury Colombo/Renuka Hotel
---
Day 16 – Wednesday 28 March 2019
After breakfast, a site seeing tour of Colombo. We will take in the Colombo fort, the old parliament, President's house, the new parliament (unfortunately we will not be able to go into any of these places, we can take photos etc and stop outside), famous Gangarama Temple where we can go in and walk in the gardens. Then we will have lunch and after lunch we will visit the Museum of Colombo. Overnight at Highbury Colombo/Renuka Hotel.
---
Day 17 – Thursday 29 March 2019
Shopping day or rest day. If you want to do some shopping we can go to Pettah street market and then go to ODEL which is a big complex with lots of independent stores and then visit Premedasa Jewellery to see arts and crafts stuff as well as Gems and jewellery.
Lunch at a good local restaurant.
Overnight at Highbury Colombo/Renuka Hotel
---
Day 18 – Friday 30 March 2019
After breakfast leave to Negombo. Negombo is another wonderful seaside town. It is a catholic town with a lagoon and a wonderful long sandy beach and some fantastic restaurants. Lunch at Rodeo Pub & restaurant. Evening walk in the Negombo beach. Overnight at Hotel J/Ramada Katunayaka
---
Day 19 – Saturday 31 March 2019
After early morning breakfast go on a sea fishing trip in an Oruwa with local fishermen.
Not included in the tour as we will have to ask a local fisherman to agree to take us. Typically, this costs $40-$50pp.
Please note, if you are taking this option you must be a good swimmer able to swim at least 2 lengths in a pool. We will test you out before coming to Negombo if you are taking this option. Lunch at the beach. Evening walk on the Negombo beach. Overnight at Hotel J/Ramada Katunayaka
---
Day 20 – Sunday 1 April 2019
Rest and relax day or shopping day before departure.
Evening a group dinner at Rodeo Pub & Restaurant. Overnight at Hotel J/Ramada Katunayaka
---
Day 21 – Monday 2 April 2019
After an early breakfast we'll be dropped off to the Airport, which is only about 20 minutes away, to get our flight back to London Heathrow arriving on the evening of the same day.
Emirates Flight EK615 Depart CMB 09:55 via DXB to LRH arriving at 18:20
Tour Costs
The cost of this 21day tour: (minimum 4 people – maximum 8)
4 people: Shared accommodation £3366pp – a couple or share with a friend /
Single accommodation £3888pp – single room not sharing
6 people: Shared accommodation £2780pp – a couple or share with a friend /
Single accommodation £3380pp – single room not sharing
8 people: Shared accommodation £2643pp – a couple or share with a friend /
Single accommodation £3193pp – single room not sharing
Please note:
If you are a family of 3-4 or a group of friends and want to share a large room, we can get you a specific price to suit you.
Children over 12 will be charge adult rates and children under 12 will get a 30% discount, please ask.
We do not advise children under 10 to go on a group tour like this. But if you are a family and you would like to do this tour as a family, we can arrange that for you. Please let us know.
If you are a family eg two adults with 1, 2 or 3 children you are welcome. Please let us know.
This tour includes ATOL Protection from Independent Travel Experts
British or EU passengers can get an Electronic visa from the Sri Lankan Embassy within 48 hours of an online application (we will provide full details for interested people.)
Sri Lanka does not have malaria but it has mosquitoes, they can give you Dengue Fever which is very nasty, so bring with you mosquito repellent sprays and bangles (we can advise you on this later). All our accommodation is air conditioned so once you switch AC on and make sure all windows are closed you won't be bitten but you will need to watch out when we are out and about in the evenings.
We have given 2 options for each place we will be staying in (apart from Kandy as that is always available for us) because at this early stage of planning we don't know the availability of those hotels, as March is a high season, hopefully once we agree who is going we will immediately book hotels and then they will be one of those two choices and we will confirm those well before we depart. All hotels we have checked for reviews on Trip Advisor as well as local knowledge of our tour organisers and are chosen because of their quality, comfort, food and amenities and the location.
Re lunch or dinner costs on transit or outside the hotels. Because there are plenty of choices and costs are very low and varied, it is easier and better for the group to agree where they want to have lunch or dinner when they are there and pay themselves. It will be very difficult for the tour operator to agree a price in advance etc with a restaurant/venue. Also, we don't want to limit your choices by preselecting a venue.
What the Tour Cost covers:
● Airfares ● A comfortable air-conditioned tour minibus ● A knowledgeable reliable driver ● All scheduled transport costs ● Accommodation AC single or double room with full board (except Galkadawala Eco lodge but they have fans and good mosquito nets), excluding lunch on outings/ but covers if we stay in the hotel (*Full board meals – Breakfasts, lunches or dinners are mostly eat as much as you want buffets with selected drinks which comes with the meals, any food you order from the menu or drinks not covered in your buffet meals will be charged to you separately) ● Entrances to all attractions and activities unless otherwise stated ● 4 by 4's on safari with drivers and costs of park guides ● Whale watching tour including breakfast ● Sri Lankan Cooking lesson in Galle ● 3 bottles of mineral water per person per day (your hotel will also provide you a bottle of mineral water per night per person free of charge)
What the Tour Cost does NOT cover:
● Visa and Insurance costs ● Lunches or dinners on transit or outside our hotels, beverages other than covered in hotel deals, alcoholic beverages ● Beach barbq's ● The Pub lunch at Rodeo Pub and final night dinner costs in Negombo ● Any personal local transport costs ● Personal shopping ● Tips to drivers, waiters and hotel staff ● Hotel Laundry Services ● Optional extra activities as stated in the itinerary ● Sea fishing trip in Oruwas in Negombo ● Polonnaruwa Museum will charge extra for allowing to take photos on the premises.